Customer Journey Canvas: innovation & growth strategy
tool innovation growth canvas
This exercise will help you find different struggles and opportunities of your customers throughout their customer journey. From finding your product or service to using it.
What you'll need:
A Pen, Post-its
1 or more printed Customer Journey Canvases.
You can use the canvas alone or preferably in a group.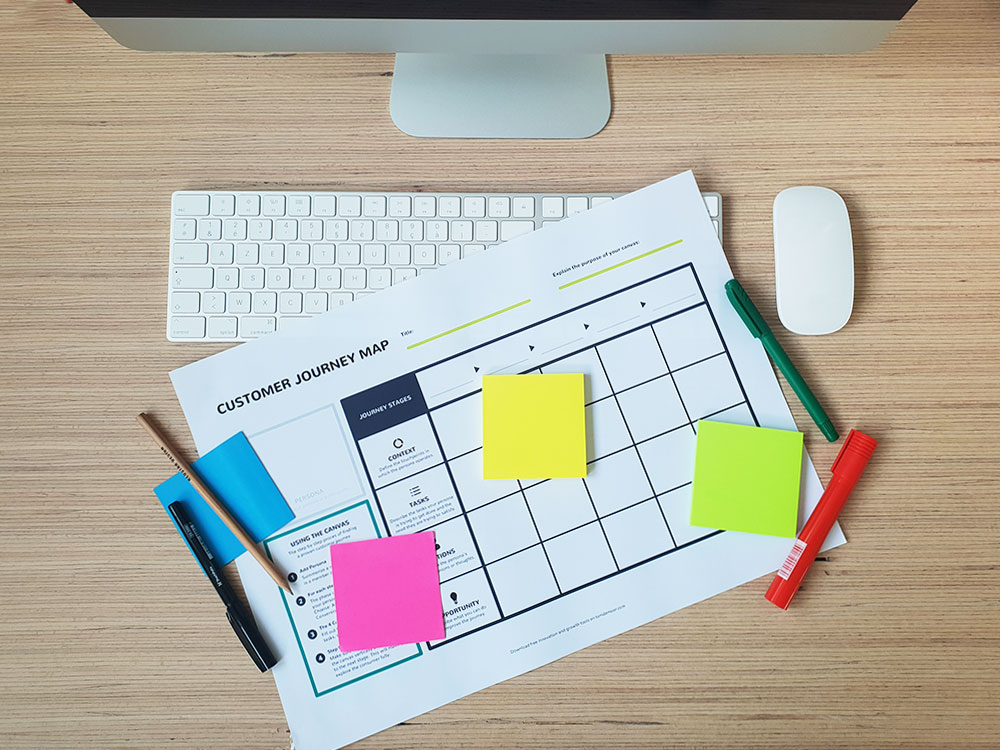 The Customer Journey Canvas is often used in Service Design Thinking, particularly in the solution fit phase.  Service Design Thinking refers to the process of brainstorming and designing services. The canvas facilitates this process.
This is a tool to help you get insight into, track, and discuss how a customer experiences a problem you are trying to solve. How does this problem or opportunity show up in their lives? How do they experience it? How do they interact with you? The underlying goal: to solve our customers' problems and make them happy.