Growth Canvas: growth planning tool
This planning tool will help you map actionable tactics to grow your company. By first setting out goals, you then will think of actions in every step of the customer journey. The Growth Canvas will help you map those actions, and prioritize them into your growth plan.
What you'll need:
A Pen & Post-its
1 printed Growth Canvas.
You can use the canvas alone or preferably in a group.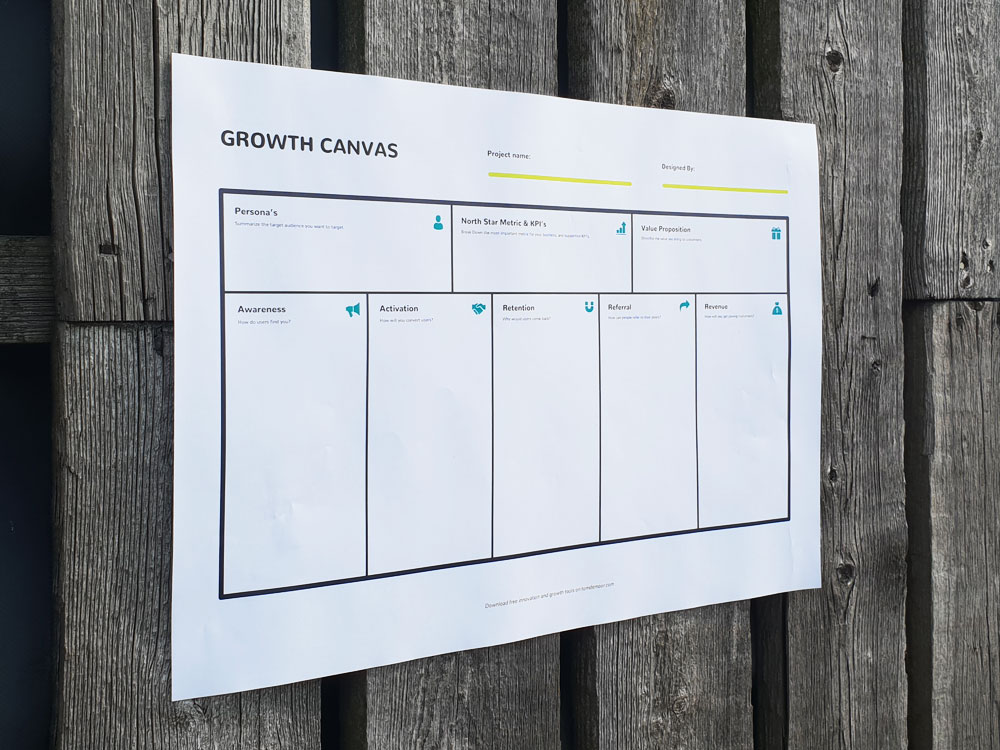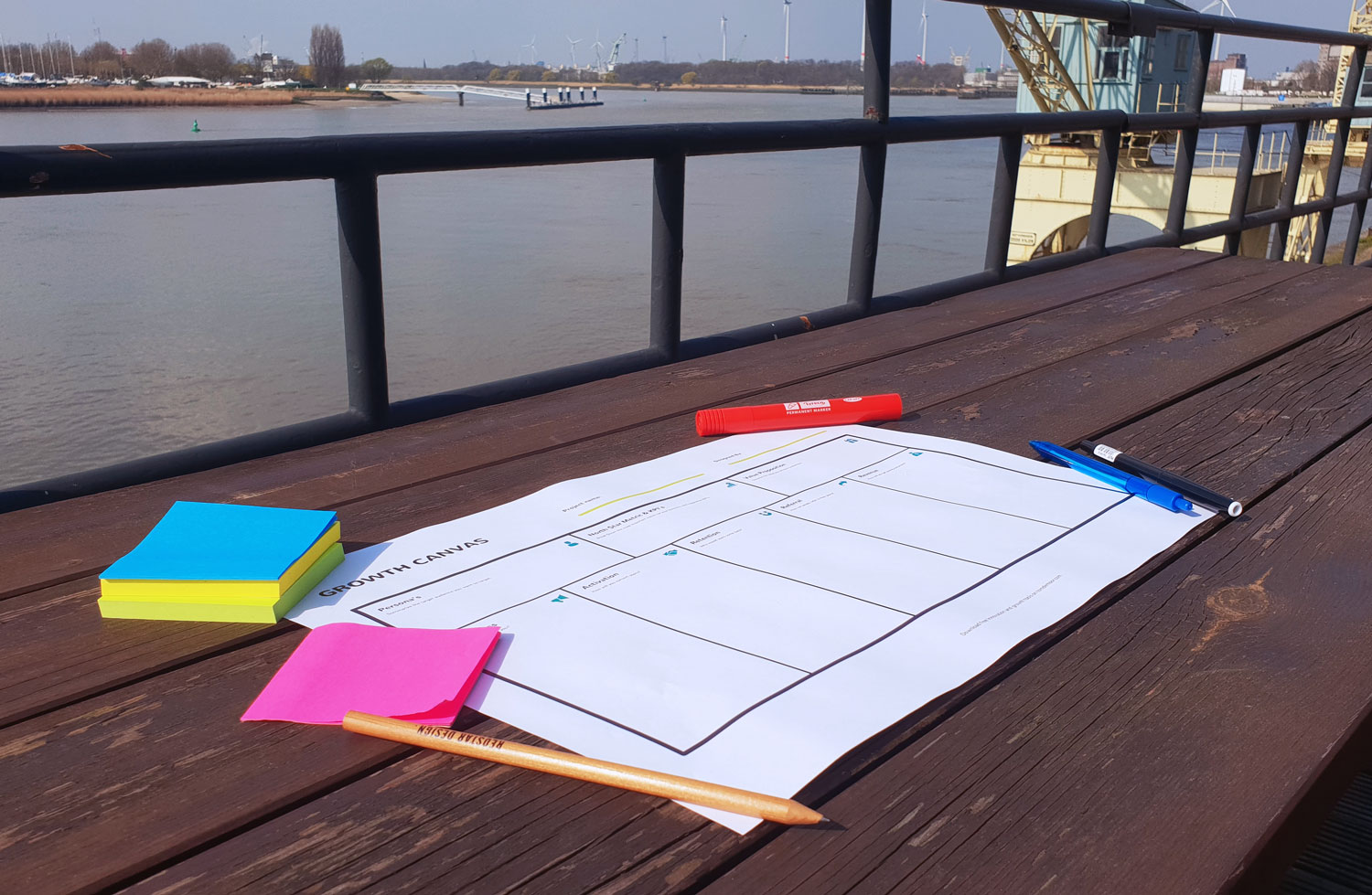 Lack of interdisciplinary collaboration within the marketing team and the different disciplines of which it consists. The Growth Canvas can help remedy these problems, gathering multiple marketing activities in one place. The canvas consists of 8 building blocks to discover new tactics.
By mapping tactics in the customer journey funnel, by marketing phase, we make sure to revealing opportunities in the funnel that would otherwise be overlooked. The approach offers a subtle way of exposing in which funnel phase your company is lacking marketing strategy.