Growth Barriers: growth ideation exercise
Businesses face growth barriers on every step of the 
customer journey
. To think negatively, about why customers are not completing the funnel, your mindset is shifted and put in a customer-centric thinking model. This exercise will help you find barriers and turn them into solutions.
What you'll need:
A Pen & Post-its
1 printed Growth Barriers Canvas.
Use the canvas preferably in a group.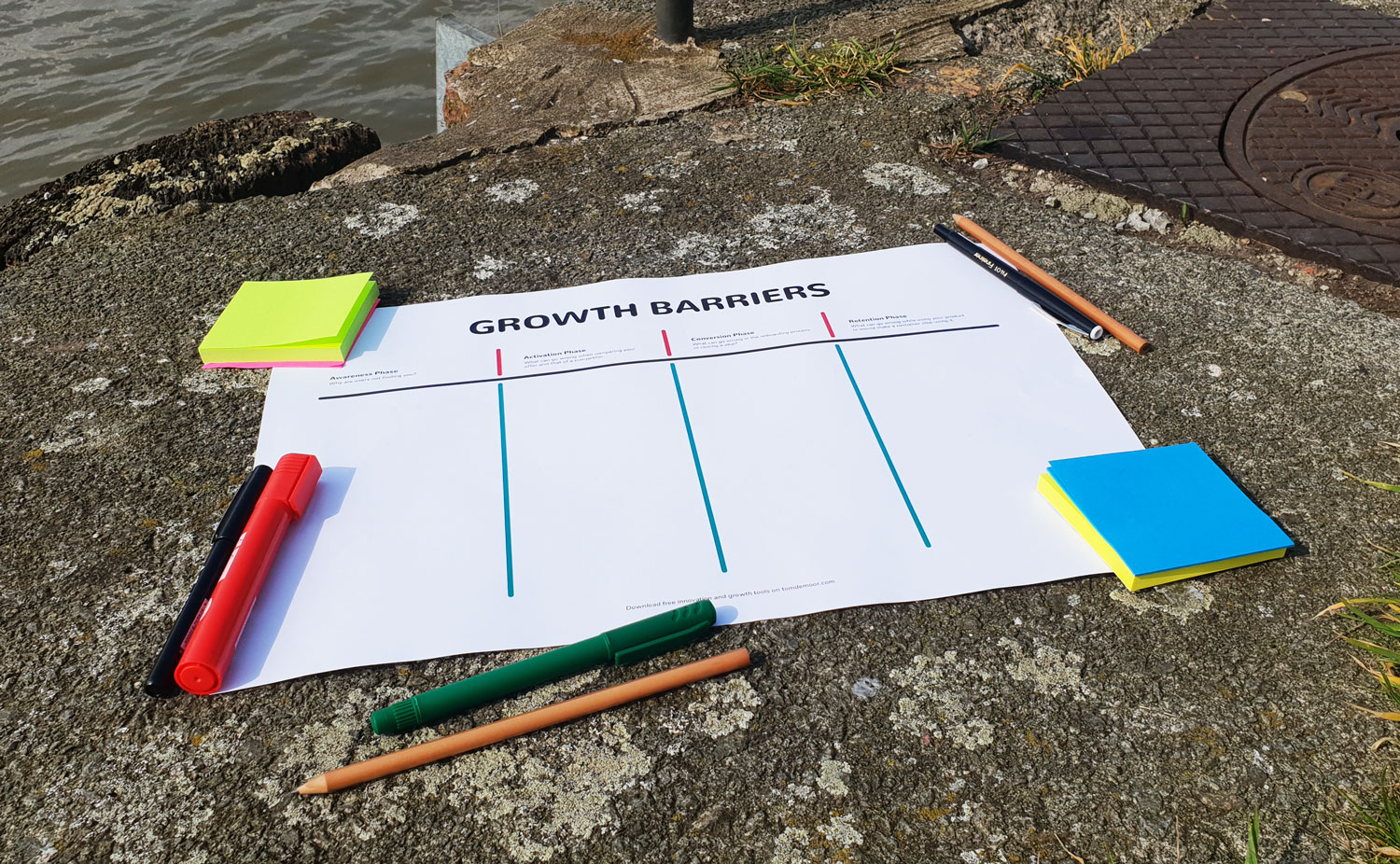 The Growth Barriers exercise is divided into 4 phases of your customer funnel. Why are prospects not acting the way you expect? Challenge assumptions of your team about growth problems and possible solutions and come up with non-obvious ideas.
Growth Barriers is more than just an ideation tool, it's a mindset that you should try to apply throughout your company's growth process.
Review all barriers and
turn them into
solutions
. To think of solutions, the 
Growth Canvas
might help. Or add a solution to a barrier to your marketing plan. For example, if your problem is a low conversion on a certain landing page, think about solutions that might solve this. A solution could be improving the UX of your landing page and A/B testing it.